Mortgage Purchase Leads for Sale
If you find yourself continually buying mortgage leads that don't convert, or are way too expensive, then you should consider generating your own mortgage leads. Anyone can become knowledgeable about lead generation with this strategy. But buying cheap mortgage purchase leads can help get your business off the ground. If you are looking to pay for leads, or you want to generate your own, or want to buy purchase leads for mortgages, then contact us.
A good knowledge base concerning lead generation is key if you are going to generate your own purchase leads for mortgages. This is how to stand out from others with similar mortgage brokers and lenders. The tips and suggestions ahead are well worth the effort.
Generating You Own Mortgage Purchase Leads
You must incorporate social media into your efforts to generate more leads, and you will be more successful. Many people do all of their browsing through social media sites these days, so that's where your business needs to be. Cover the major platforms with great posts specifically targeted to your potential customers and watch the leads come in. Facebook in particular makes it real easy to target a specific geographic area for purchase leads for mortgages.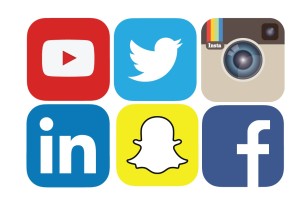 Remember that trending on social media isn't the be-all and end-all of marketing. If you can get any positive buzz at all about mortgages/financing, you're generating leads. When using social media, the content is king as long as you present it professionally and accurately. Its all about being consistent, if you continually post content about real estate, mortgages, home improvement, solar power for homes, you will begin to drive in your own quality exclusive mortgage purchase leads.

You can also look into pay per click through Google and other search networks to generate purchase leads. The first place most people go to find out about financing a home is usually Google. If you aren't on page 1 organically for the typical search terms they use, then you will have to pay to be there. You only are charged if people click the ads, but you will need to be well versed in PPC or you can lose your shorts.
Obviously, when generating leads, you are working according to a budget; don't spend hundreds of dollars to generate 1 lead. That is why it's important that you do have a set budget, and that you are always paying attention to your Google or Facebook ads to make sure they are converting property. This being said, make sure the money is being spent wisely; otherwise you spend tons of money with minimal results.
Keep long-tailed keywords in mind when coming up with purchase leads. You want to use them sparingly, but they can produce real results when chosen carefully. Tweak your keywords to find the best one for the mortgage industry. Try ranking for FHA purchase loan San Diego, or purchase a home with 3 percent down Riverside, these would be much cheaper for ads and easier to rank for.
Have Realtors Call You
Now that you have generated your own purchase lead, you now have the leverage you need to make new real estate contacts. Instead of begging for a mortgage purchase lead – no you control the client and which real estate agent they should use. Once you have generated a handful of buyers in a particular market the real estate agents will be calling you for business.
Doing mortgage lead generation and building new Realtor connections is a time consuming and ongoing process. It's not a set it, and forget it situation, you will need to work at it continually. It takes building trust in the mortgage business in order for you to be successful. Be sure to be patient, and work hard and you'll really reap the rewards.
Know your target real estate market, if you purchase leads you have to think like a real estate agent, not a mortgage officer. When you understand the specific group that most needs the products or services you offer, you will be able to reach them more efficiently.  For example, if you are trying to reach elderly customers, you have a better chance of generating leads if you pick an area that has senior citizens.
Contacting old mortgage clients
You can already start getting quality leads by taking the time to interact with the consumers you do have. Ask your current customers to opt-in to your email drip marketing. Since you are asking people you already know to opt-in to receive messages from you, you have a chance at getting friends or family members that are looking to buy a home.
Armed with the knowledge and tips of this post, translate your efforts into success in generating mortgage purchase leads. Take your time as you plan out your strategy, but don't procrastinate, imagine where you be right now if you started a year ago, so begin this process immediately. We can assist you if you want a full service social media team, building these networks for you. We also have live transfer mortgage leads, aged leads, and internet leads to get you going. Call us today, and start building a fruitful pipeline.
https://knackmedia.com/wp-content/uploads/2015/07/logo.png
0
0
admin
https://knackmedia.com/wp-content/uploads/2015/07/logo.png
admin
2016-03-10 01:50:37
2016-03-10 01:50:37
Mortgage purchase leads for sale